---
Good news: The steel silo project of Yihai Kerry (Anhui) Grain and Oil Industry Co., Ltd. has been successfully completed and put into operation
---
Good news: The steel silo project of Yihai Kerry (Anhui) Grain and Oil Industry Co., Ltd. has been successfully completed and put into operation. The raw material for this project is rice husks.
Yihai Kerry Group is the abbreviation of the enterprise group with Yihai Kerry Golden Arowana Grain, Oil and Food Co., Ltd. as its core. The general term for a series of grain, oil, food processing and sales businesses invested in.
Changzhou Fengyu Storage Engineering Co., Ltd. was finally selected after preliminary bidding and customer evaluation of the comprehensive strength of several steel silo companies, early on-site services, completeness of drawings and technical planning, warehouse type advantages and ability to perform contracts. Due to the short production and installation time requirements and great difficulty of this project, in order to ensure that the use time of the silo can keep up with the company's production, Fengyu people carried forward the work style of not being afraid of hardship and fatigue, and completed the silo ahead of schedule with high quality and quantity. The installation and commissioning of warehouses and equipment has provided effective assistance to customers in production. It has been completed and put into use, and its various indicators meet the design requirements. The exposed parts of our company have been treated with anti-corrosion, and the conveying equipment is made of hot-dip galvanized, which is consistent with the color of the warehouse body, reliable in quality and beautiful in appearance. It fully reflects our company's business philosophy of "quality first, safety first, quality service". At the same time, it is also the most powerful response of Fengyu Storage Company to the choice of Yihai Kerry (Anhui) Grain and Oil Industry Co., Ltd.!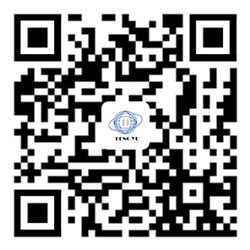 Mobile Website
---
Copyright © Changzhou FengYu silo Engineering Co.,Ltd. ALL RIGHTS RESERVED